About
Company
Trunks Company is a well-known brand that delivers its users premium trunks that are completely handcrafted. It is based on the vibrant city of Jaipur, Rajasthan. They design a wide range of premium customized trunks based on both the crafts and represent Indian culture with a traditional touch. Trunks company has its own manufacturing in Jaipur providing you with a wide range of choices of trunks.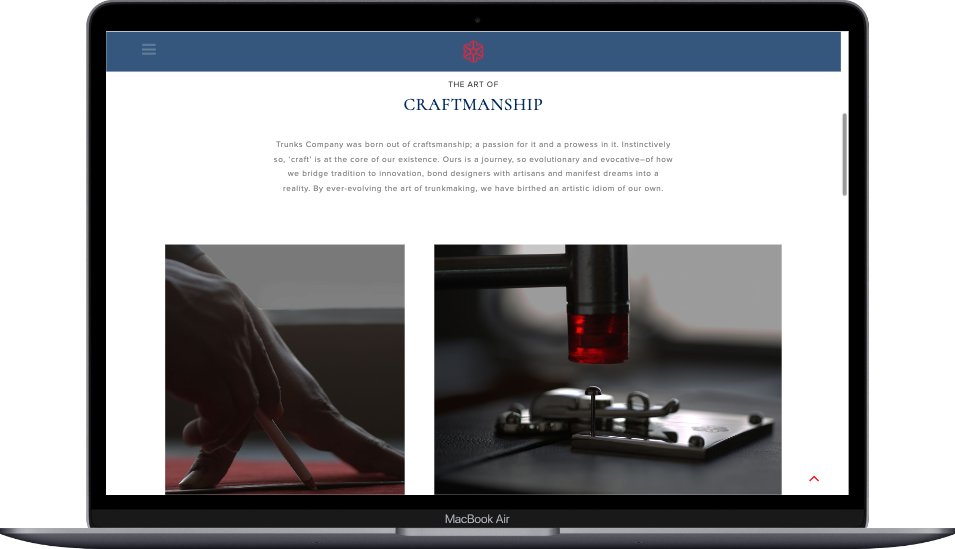 Challenges
We Faced
When Trunks company approached Neerja Softwares for getting a full-fledged, feature-rich website for showcasing their products and services over an online platform. While taking up the project we are not even aware of the hidden challenges of the projects. We have faced a wide array of challenges that are overcome with the hard work and dedication of our team of expert developers. Here are the aspects where we have faced a lot of challenges:


Gathering What Our Client Needs
Our valuable client "Trunks Company" contacted us for creating a complete website for their brand showcasing detailed information about their products and services for optimizing their brand's reach to a global level and enhancing their conversion rates.

Competitive Analysis
We have faced so many challenges in researching their competitors. Our team of experts performed dedicated market research to understand what their competitors are offering to their targeted audiences. This helped us in creating a productive website for our client.

User Interface Designing
Ensuring the delivery of a premium website to Trunks Company our team of expert designers faced a lot of challenges in creating their desired interface that effectively showcases their products and services to their clients.

Delivering Desired Outcomes
Our experts faced a lot of challenges in delivering our client's Trunks company with their desired outcome that is equipped with a lot of features and functionalities making their website robust and most efficient with our dedication and consistency.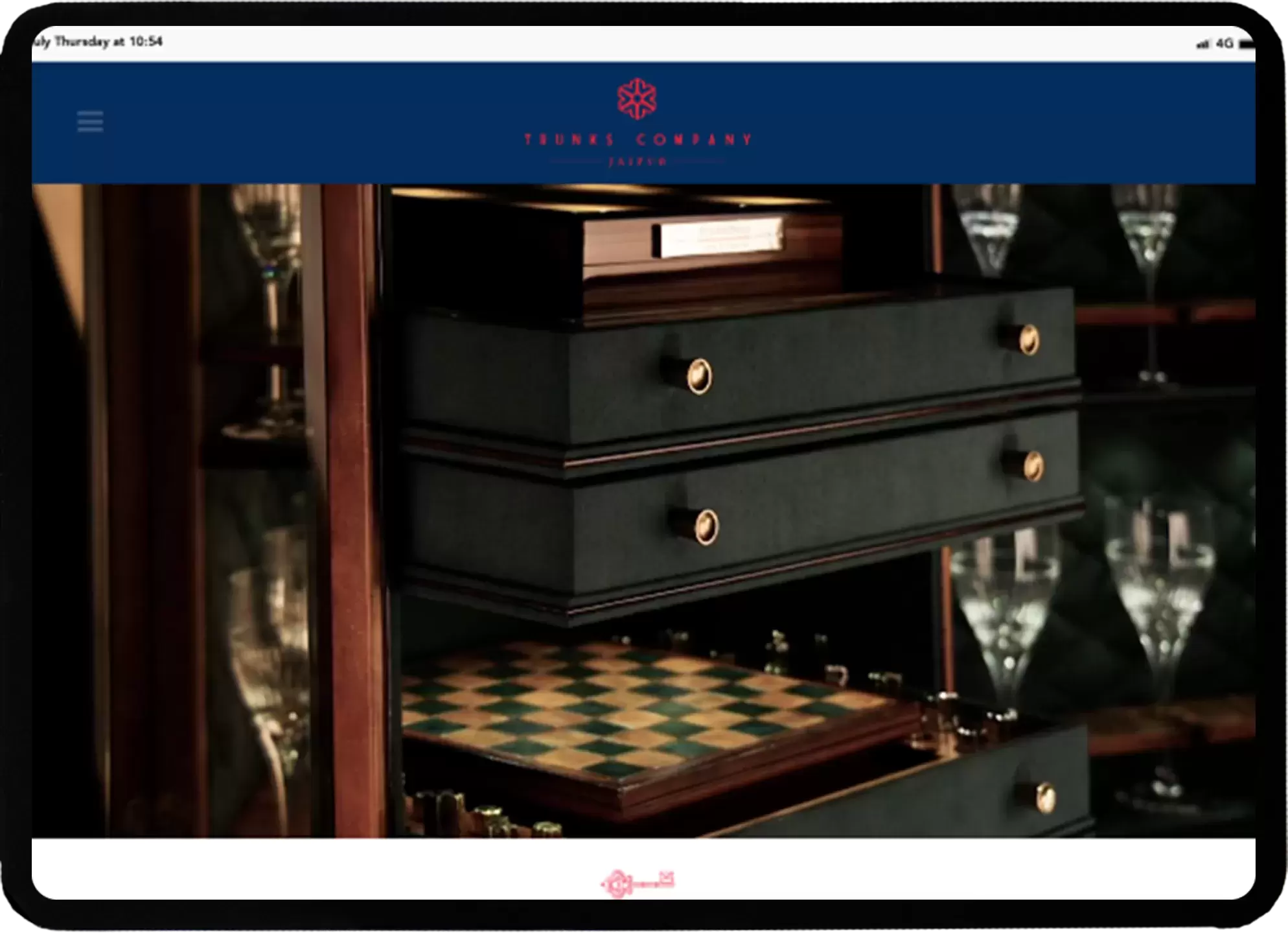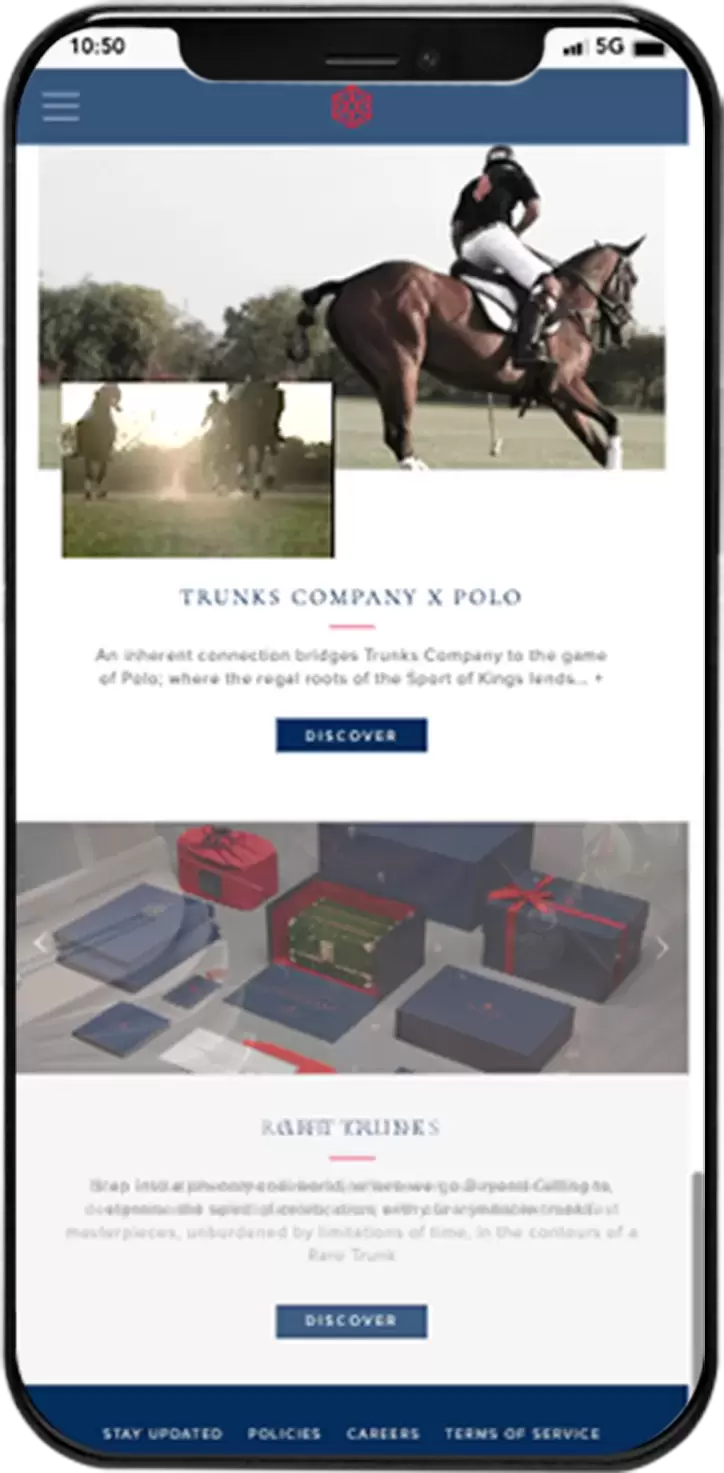 Responsive Design
We have delivered our clients with top-notch, dynamic, and responsive designs so that their clients can easily access the website on each and every device whether it is a smartphone or a desktop. Allowing the visitors to have a seamless browsing experience.

User-Friendly Navigation
Implementing the intutive navigation menus as well as easily navigable site structure helping their targeted audiences to properly access their website including the clear and organized menus, search functionality, and logical page hierarchies.

Content Management System
Implementing a user-friendly CMS that is WordPress we have delivered our client with a fully functional WordPress website that helps them easily manage the content of their website allowing them to add new pages, publish blog posts, update product listings, and make changes without technical expertise.

Secure Web Infrastructure
We have delivered our esteemed client Trunks Company with a completely secure web infrastructure that completely secures their business data from various types of cyber risks.
Typography