About
Ratan
Ratan is One of the most renowned traditional women's wear Brands based in Jaipur Rajasthan India providing its users with an exquisite range of women's traditional wear serving a large number of consumers. Ratan, possessing its own manufacturing unit has the USP of hand block printing on women's traditional dresses delivering their customers with both styles as well as comfort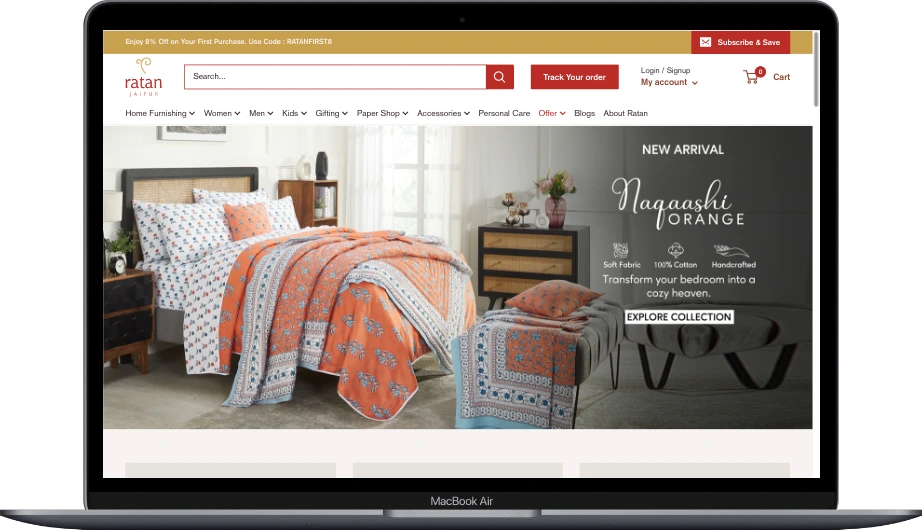 Challenges
We Faced
When we started working on this project we don't even have an idea about all such challenges that we faced during the project development. Our team of experts work dedicatedly on this project and delivered their desired E-commerce Solution.

Understanding the Client's Requirements
Our esteemed client, Ratan, approached us with the need for a comprehensive online store. They required a secure payment gateway, complete product listings, and a user-friendly interface to ensure a seamless purchasing experience for their customers.

Market Research and Analysis
Once we grasped Ratan's business requirements, we conducted thorough market research to gain insights into their target audience's needs and preferences, as well as to analyze their competitors. This allowed us to provide Ratan with the most effective and competitive solution.

Delivering Outstanding Results
Through an in-depth analysis of Ratan's competitors, we recognized the importance of standing out in the market. With dedication and consistency, we worked diligently to deliver exceptional outcomes for Ratan, ensuring they achieved the best possible results in their industry.

UI/UX Designing
To ensure optimal results for Ratan's brand, we focused on designing a user-friendly interface. By conducting extensive research, our experts determined the most engaging and dynamic interface that would drive higher conversions for Ratan's online platform.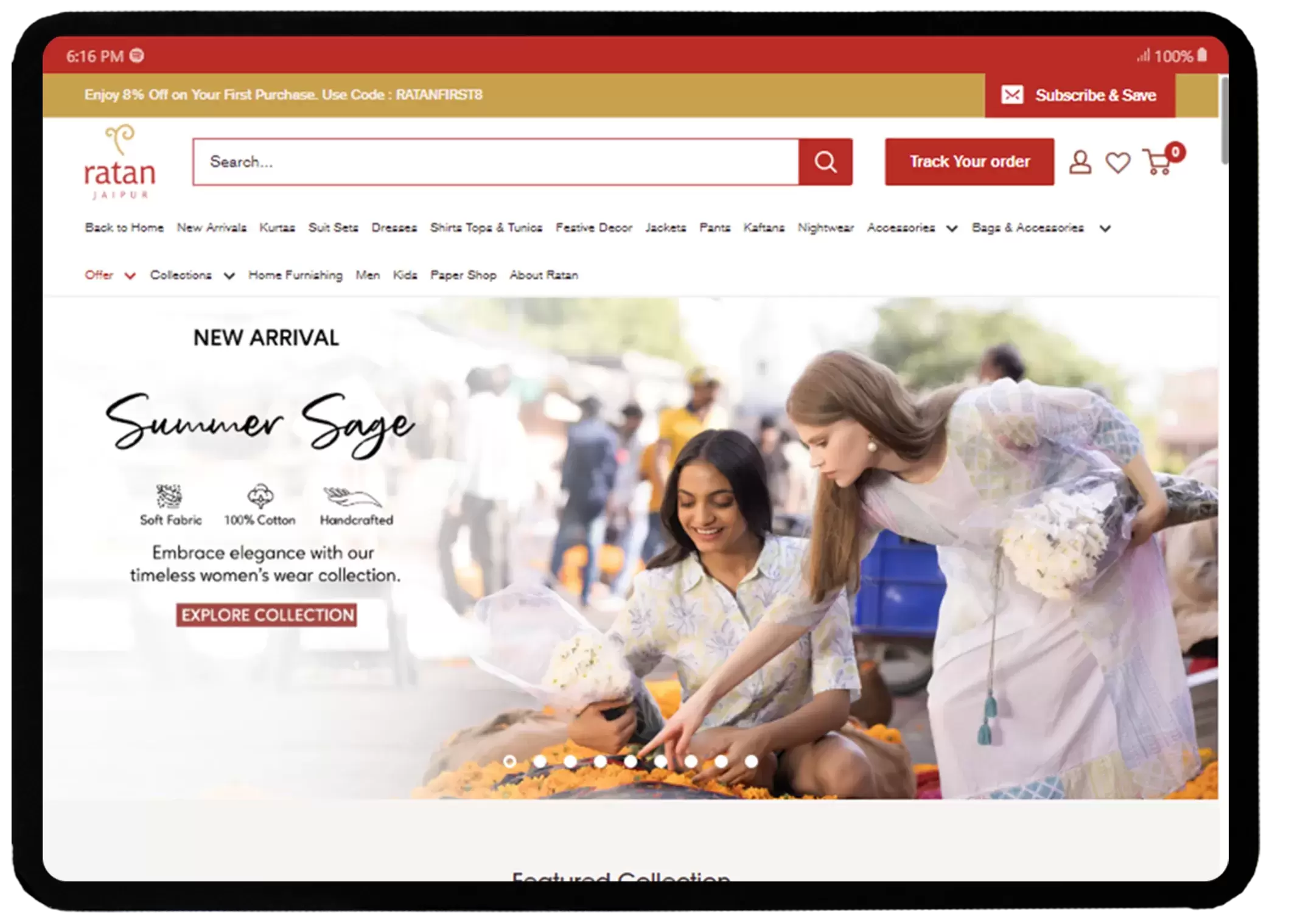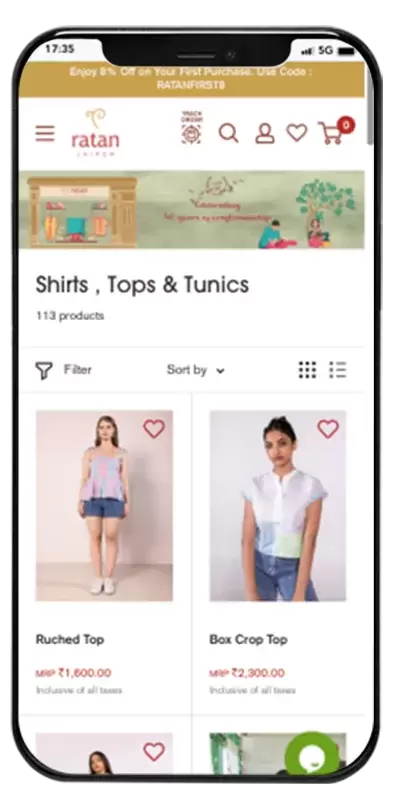 Smooth UI Design
At Neerja Softwares, we understand the importance of a smooth and visually appealing UI design in driving brand growth. That's why we have meticulously crafted the Ratan E-Commerce website with an efficient and visually pleasing user interface that enhances the overall user experience.

Secure Payment Gateway Integration
To ensure seamless revenue generation for your business, a secure payment gateway is essential. Our team of experts has seamlessly integrated the Ratan E-commerce platform with the most secure payment gateway, allowing for safe and reliable transactions for all business operations.

Real-Time Data Tracking
The Ratan project incorporates real-time data tracking, empowering users to monitor various aspects of their business, including sales, productivity, and site performance. This robust feature simplifies business operations and provides valuable insights to effectively manage and optimize all aspects of your business.

Inventory Management
Effective inventory management is a crucial functionality for any E-commerce website. With Ratan's website, we have integrated a powerful inventory management feature that enables our clients to efficiently manage their product inventories. This ensures smooth operations and streamlined inventory control.

Faster Site Loading
During the creation of the Ratan E-commerce website, our team of experts prioritized optimizing load time and providing a seamless user experience. By carefully considering the time and space complexity, we have significantly reduced the load time of Ratan's website, maximizing user engagement and ensuring a smooth browsing experience.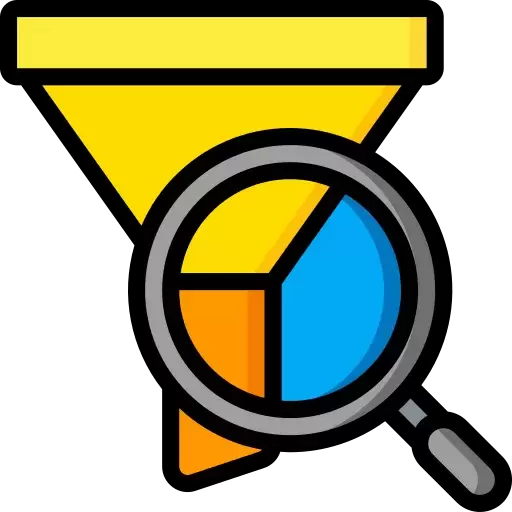 Efficient Search and Filters
We Improved Ratan's search functionality to help users find products quickly. Implement an intelligent search feature that suggests relevant products as users type and include advanced filtering options to refine search results based on various criteria (e.g., price, brand, size, color).
Typography