Get High-Performance Wearable Apps With Us
Neerja Softwares has a highly qualified team of wearable app developers in India.
We deliver fully customisable feature-oriented Wearable apps that help you make your end user's life much better.
With more than 17+ years of industrial experience, we provide you with affordable offshore wearable app development services as per your requirements.
Our wearable apps are capable enough to work on different sectors that are healthcare, fitness, gaming and data monitoring as well.
We have expertise in creating multi-platform wearable apps having proficiency in creating the enterprise grade wearable apps that makes us your preferred wearable app development partners.
Watch App
Development Services

That We Offer

Smart Band Apps
At Neerja Softwares we create feature-oriented, integrated apps for smart bands. That provides top outstanding user experiences and effectively helps you in managing your fitness levels.

Android Smartwatch App Development
Our team of experts provides you with affordable Android smartwatch app development services. We deliver you high-end feature-rich Android wearable apps at affordable prices.

Apple Watch App Development
We at Neerja Softwares provide you with affordable Apple watch app development services. Our iOS professionals create engaging and interactive custom mobile apps.

Google Glass App Development
At Neerja Softwares we create future pack Google Glass wearable apps equipped with the capability of easily controlling the Google Glass with your wearable device more effectively.

IoT Wearable App Development
Our experts help you scale up your business by creating integrated wearable apps with different sensor-based technologies that provide you with higher productivity. We provide you with the most affordable IoT app development services in India.

Wearable App Design Services
Our expert professionals cater to you with top-notch wearable app designs that are customizable as per your requirements. Our designers simply provide new possibilities for your ideas.
How Our Wearable Apps Beneficial For Your Business
Great UI/UX Designs

100% Quality Assurance

Agile Development methodology

Cross-Platform Capability

Latest technology Integration

High-performance Wearable Apps
Why Choose Neerja Softwares?
Top-Notch Customizations in Wearable Apps

17+ Years of Industrial Experience

Dedicated Offshore Wearable App Developers

Affordable Pricing

Larger Client Base

Guaranteed Client Satisfaction

100% Transparency

On-time Project Delivery
FREQUENTLY ASKED
QUESTIONS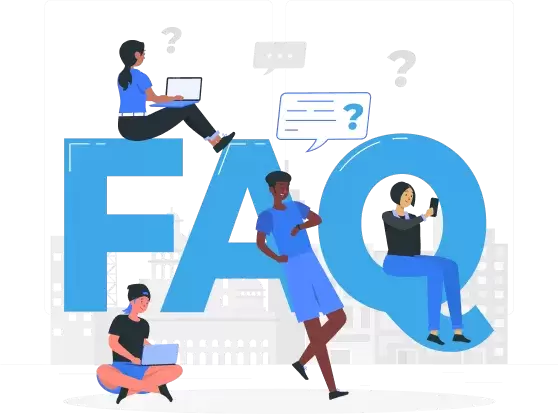 The pricing of wearable apps is not fixed at all; it totally depends on the features that you need to add to your wearable app. At Neerja Softwares we deliver you budget-friendly offshore wearable app development services.
The timing to deliver the wearable app totally depends on your requirements. Both the features and functionalities as well as the customizations you need in your wearable app. Our team understands all your requirements after which we assign you a defined time frame. At Neerja we assure you of the on-time delivery of your project.
These days each and every person is dependent on wearable devices like smart watches, smart bands, smart glasses, etc. This is the reason why they need different apps. This wearable technology helps them to manage their fitness as well as other routine tasks with accuracy and efficiency. We cater to you with both Android Wearable app development as well as wear OS app development services.
Yes, we are offering you full-fledged wearable apps as per your requirements. Our team of experts delivers the wearable as per the features and customizations that you need.
Yes At Neerja Softwares we are having a team of offshore Wearable app developers that you can hire easily. Our team of developers are experts in integrating your wearables with the latest technologies to make them function more accurately.