Enhance Your Digital Footprint With Our Premium UI/UX Designs
Need the best UI/UX designs for your business's IT solutions? At Neerja Softwares our team of experts delivers engaging and user-friendly UI/UX for your business IT solutions for both websites and mobile apps.
With more than 17+ years of experience, we have worked with several UI/UX tools and designed different digital solutions with ease. Our developers are highly experienced in working with streamlined UI/UX design projects.
We are always keen to work for our client satisfaction by delivering them high-end designs to build up the trust of their clients towards their business.
We closely coordinate with our clients to understand their actual requirements in order to deliver them with the best possible outcomes at a budget-friendly price range.
Our designs are efficient enough that make your users easily navigate through your desired business IT solutions and explore all the products and services that you deliver. This is the reason why our UI.UX designs help you build up your brand value.
Innovative UI/UX Solutions to Drive Business Success Custom Web UI/UX Designs
At Neerja we deliver fully custom UI/UX designs for the websites as well as mobile apps as per your business requirements. Our designs are efficient enough to build up your brand's trust in your business. Graphic Designing
Our skilled designers are efficient enough to deliver you the finest graphic design that equips your system that enrich all your business solutions and attract clients globally to your brand.

Mobile App UI/UX Design
Our UI designers in India deliver you high-end mobile apps having a well-defined look and feel equipped with the high-end UI/UX accessible by all your clients with ease.

Wearable App UI/UX Design
At Neerja Softwares we deliver you the best wearable user experience design in India that enrich the usability of all your wearable devices with ease.

Software Redesign
Having an existing software or web solution that doesn't look up to the mark and fits your brand. Here we provide you with the best software UI/UX redesigning and revamping services at a budget-friendly price range. Prototype Designing
At Neerja Softwares we create feature-rich authentic prototypes that are efficient and highly detailed with the features and functionalities just like an original authentic It solution.
How Our UI/UX Design Services Beneficial For Your Business
High-End UI/UX Designs

Less Turnaround Time

Flexible designs

Affordable UI/UX Design Services

Creative solutions

Increased Conversion Rates
How We Create UI/UX Design For Your Business


Why Choose Neerja For Creating UI/UX Design
Complete Transparency

Expert UI/UX Designers

Extensive Client Base

User-Friendly Web design

17+ Years of Experience

On-time Project Delivery

Device-Friendly UI/UX Design
Frequently Asked
Questions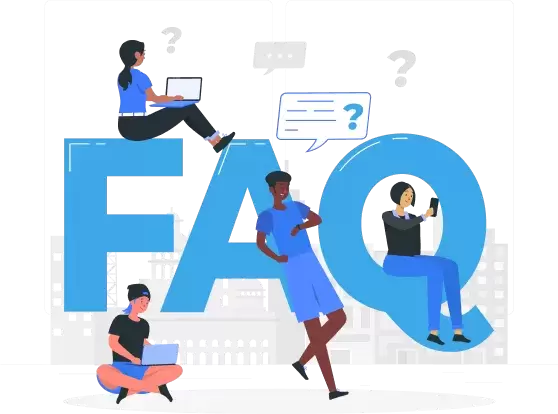 The timeline for completion of the UI/UX Design project depends on the scope, complexity as well as the user's needs and requirements. Our UI designers in India work dedicatedly on a particular project and provide you with guaranteed on-time delivery of your project.
We conduct extensive research and work closely with our clients to understand their brand image and values. Our design process includes creating design guidelines and ensuring consistency throughout the design keeping in mind your brand image and values.
The cost of UI/UX designing services depends upon the complexity and needs of clients as well as the features and functionalities which they need us to add up t their It solutions. At Neerja Softwares we provide you with a wide range of affordable UI/UX design services which you can choose as per your business requirements.
We conduct user testing and consider accessibility guidelines throughout the design process to ensure that the UI/UX design is user-friendly, responsive, and accessible to a wide range of users.
Yes, our team of UI/UX designers in India has expertise in working with the latest UI/UX design tools in order to provide you with the best possible designs that help you scale up your business.