Empower Your Business with Our Best-in-Class ASP.NET Solutions
Being a top dot net development company in India with over 17 years of industrial experience, we have a track record of delivering exceptional service to our clients.
We at Neerja Softwares aim to aim to empower our clients with exceptional Dot NET solutions that align with their unique business objectives.
Our team of proficient offshore dot net developers in India are well-versed in the latest technologies, enabling us to deliver cutting-edge solutions.
We collaborate closely with our clients at Neerja Softwares, leveraging their ideas to create customized solutions.
Our utmost priority is client satisfaction, and we are committed to exceeding our client's expectations by delivering web solutions that surpass their expectations.
ASP.NET
Development Services

That We Offer

Custom .NET Web Development Services
Neerja Softwares, being a renowned asp.net development company in India. Our team of experts delivers Custom web solutions that are efficient enough to add up value to your business by meeting all its unique needs and requirements.

ASP.NET Integration Services
Integrate ASP.NET solutions with the high-end latest technologies like the cloud that provide your .NET solutions with a secure and efficient database. We provide you with efficient and affordable ASP.NET integration services.

ASP.NET Migration & Upgradation
Need to migrate or upgrade your existing web solutions? We help you in upgrading your existing solutions in order to boost their performance and security using the robust and latest features of the ASP.NET platform.

.NET Web App Development
At Neerja Softwares our team of experts creates high-performance custom web applications that are efficient enough to handle all your business processes with more efficiency and accuracy.

.NET Consulting Services
Before you go for the ASP.NET development at Neerja Softwares we provide you .NET consulting. Firstly our experts understand all your business goals after which we provide you with the best possible outcomes for your web solutions.

ASP.NET Core Development:
Our team of experts creates web solutions using the ASP.NET core adding up the latest and top-notch features to your.NET web solutions.
How Our ASP.NET Solutions Beneficial For Your Business
Engaging user interface

Top-Notch Custom Solutions

Affordable .NET Development

Secure .NET Solutions

Responsive Web Solutions

Easier Integration
Why We Should be Your First
Choice for ASP.NET

Development
100% Transparency

Agile Development Approach

Team of experienced Designers & Developers

Larger Clientele

More than 17 Years of Expertise

Budget Friendly ASP.NET Solutions

One-Stop .NET Solutions

On-time project delivery
FREQUENTLY ASKED
QUESTIONS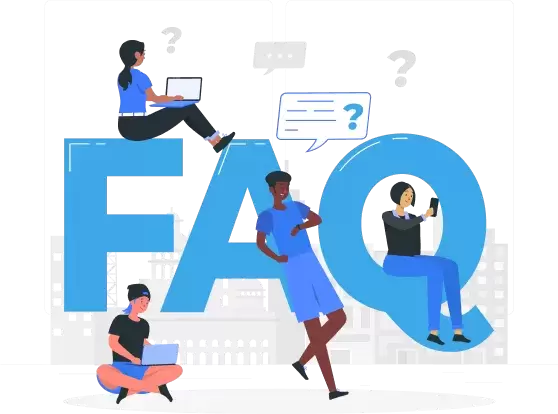 Yes, we also offer you our team of expert dot net developers. The ASP.NET developers at Neerja Softwares are highly experienced and have worked on a variety of projects across different industries. Our team of developers has expertise in working on different tools and technologies based on the .NET platform in order to deliver you the best and feature-rich solutions.
Yes, at Neerja Softwares we provide ongoing support and maintenance services for ASP.NET applications, including bug fixes, updates, and performance tuning at an affordable price range.
We at Neerja Softwares follow industry-standard security practices and use built-in security features of ASP.NET to ensure the security of ASP.NET applications. Additionally, we also conduct regular security audits and apply necessary security patches and updates to ensure the highest level of security.
The timing to create a full-fledged ASP.NET solution totally depends on the complexity and size of the project, as well as the client's specific requirements. However, we ensure the timely delivery of projects and keep you informed about the progress at every stage.
The cost of developing a full-fledged ASP.NET varies based on the features, functionalities, and complexity of the project. At Neerja Softwares we assure you to deliver the best offshore ASP.NET development services at a pocket-friendly price range.