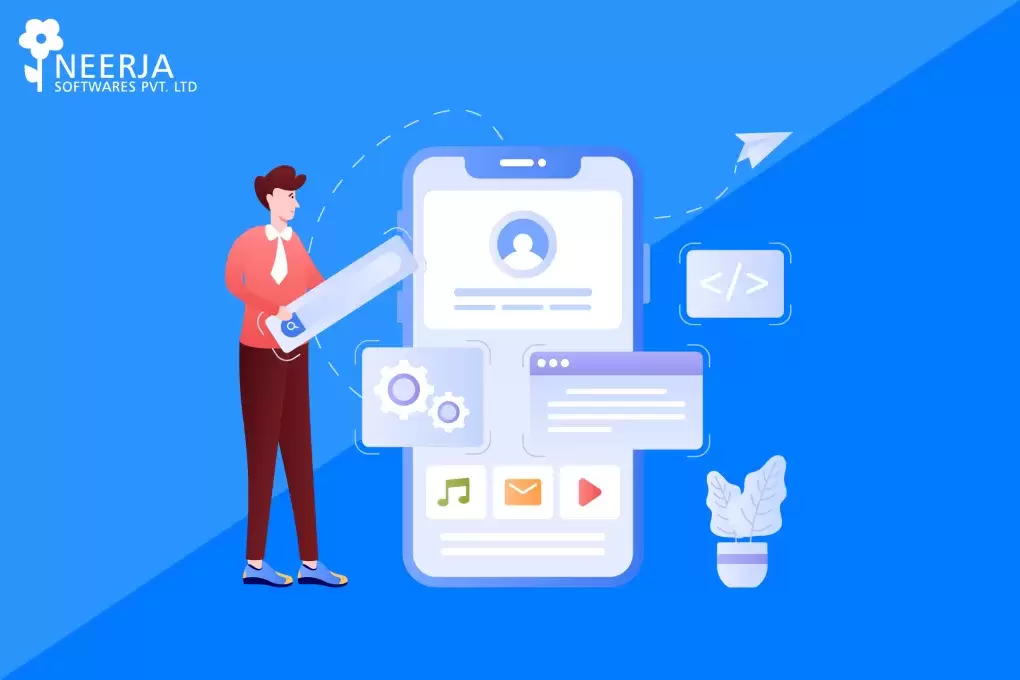 The prominence of smartphone apps has skyrocketed in recent years. The popularity of one of these sorts of apps, the iOS app development trend, has skyrocketed in recent years. More and more businesses are incorporating apps into their operations. You may reach out to your customers in a more approachable way with the help of a mobile app.
Smartphones are rapidly being used to find products, businesses, and data. Since the iPhone is one of the most prominent smartphones in the world, it may be worthwhile for you to investigate the advantages of iOS development for your company. If you're an entrepreneur looking for a simple and accessible way to connect with the audience, producing a future of iOS development is a good option.
Quick Navigation
What is iOS?
Apple's operating system is called iOS. With the release of the first iPhone in 2008, this operating system was released. This is the operating system that runs on every iPhone. IOS app building used to run on both iPhones and iPads, however, since the release of iPadOS in 2019, it has only been utilized on iPhones.
Installing apps, sending messages, and using your iPhone the way you choose are all possible thanks to iOS. Apple can only use iOS because it is a closed operating system. As a result, all applications and software run smoothly and swiftly.
Another significant advantage of iOS is that it receives frequent software updates. During Apple's annual events in Cupertino, California, the company reveals new iOS versions. Every year, the iOS operating system receives several updates that may be downloaded rapidly on an iPhone. Apple has spent years refining its update procedure to make it as simple as possible.
There is a various list of iOS app development trends like swift 6, artificial intelligence and machine learning algorithms, IoT, cloud kits, chatbots, compelling UI/UX designs, etc.
Reasons for increasing the latest trend in iOS app development
Improved Customer Satisfaction
Because of the good standard of hardware, customer support, and flawless software features and functionality, iPhone users are a happy bunch. Users can be confident that any software they download from the app store will function properly. On the other hand, there are several apps in the Android forum that do not work on particular phones after they have been downloaded. This suggests that, if consumers can pay it, iPhone app creation is the first option.
Adaptive User Interface
Every custom iOS app development agency attempts to deliver the best possible service to its customers. The synchronized ecosystem of the Apple device has been familiar and easy with existing customers, which is a benefit of iPhone app development. Because companies are aware of user preferences, it would also be simple for them to enhance sales with upgrades.
Grow Your Business to Compete in the Global Market
iPhone app development would be a fantastic opportunity for any firm with a growth mindset to establish itself in the worldwide market.
Enhanced Scalability
The scalability of products is a key aspect of growing a business, and a mobile application development strategy is the most convenient way to achieve it. It is feasible through bespoke iPhone app creation, which will ultimately result in increased earnings for your company.
Several app development companies provide iPhone application development and hire iOS app development services that can be tailored to the customer's exact needs.
Solid Brand Value
Apple is one of the most reputable brands in the world, thus anything associated with it should be trusted as well. iPhone users are well aware that Apple extensively tests all mobile applications before allowing them to be downloaded. As a result, users are more likely to trust a company app because of the brand value of iPhone app development.
Improved security
The iOS operating system has several security features. An app that runs on this platform has very little possibility of developing a virus or causing other problems. In addition to the iPhone's hardware security features such as a fingerprint scanner and Face-ID, the iOS software contains several protections that protect users' iPhones against viruses and other damaging breaches.
Exceptional Quality Standards
Apple's Store's top quality standards are another reason why firms choose iOS development to other options. Apple's strict quality requirements contribute to the creation of a high-quality app. As a result, when a user downloads an iOS app, they can expect faultless performance and an exceptional experience. Apple's legacy of trust and goodwill has managed to attract a vast and devoted client base.
Low Fragmentation
Since there are several Android smartphones on the marketplace, many Android app versions are necessary. As a consequence, everything may appear to be speeding uptime. Apple only sells a few (chosen) mobile devices. The restricted range of phones available simplifies the work of designing iOS mobile apps. As an end, the time to market increases.