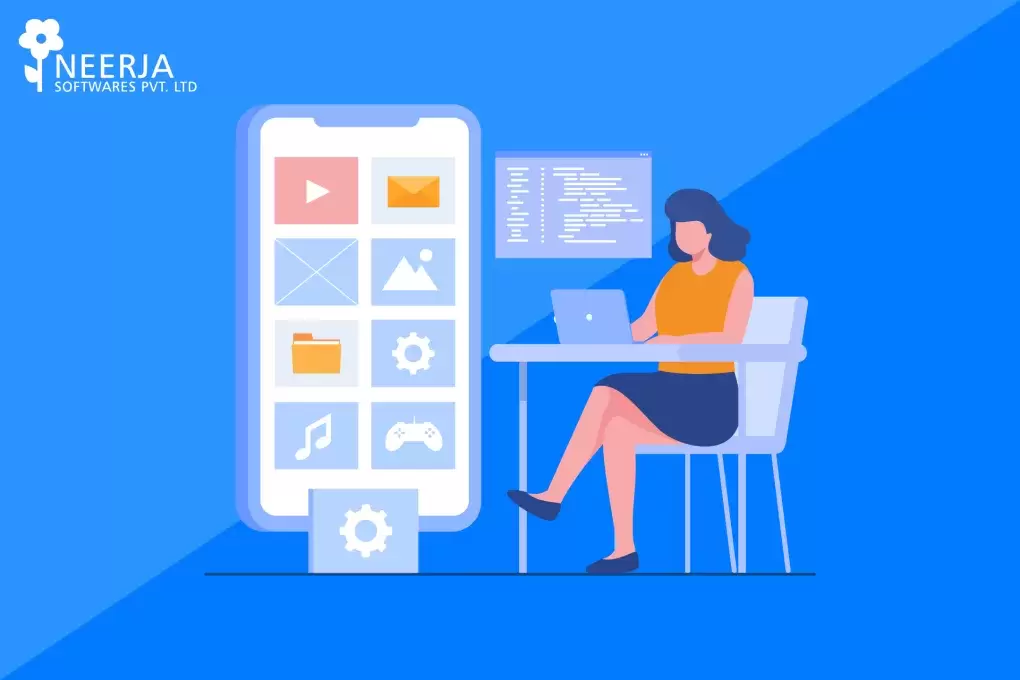 Smartphones, tablets, and other hand devices are improving our lives intelligently than we understand! The mobility factor has empowered us to use applications and software anytime, anyplace.
As a result, the interest in new mobile apps is growing fast. And app building companies are building apps faster; thus, increasing the competition.
Furthermore, the demand for on-demand apps is increasing fastly. Also, the new apps come stacked with the most recent trends and technologies to deliver an intuitive user-friendly experience with the latest features and trends.
Today, in this blog post, we will give a brief about mobile app development technologies and trends. Keep your grounds with us!
"By 2022, we will have 260 billion apps download. Also, the mobile app development market will hit $200 billion in income by 2022. It is solid proof of the future growing mobile apps."
Mobility refers to business flexibility where mobile apps perform all the business-related tasks and keep a connection between users and clients.
Subsequently, the requests for new technology in mobile application development in addressing business issues, business management, client & customer management, real-time analysis, and data management is increasing.
Current mobile app development trends and technologies are reshaping the app development industry. And the future after 2020 is looking extremely progressive. That's why the worldwide app building industry is moving fastly towards capitalization.
"5G internet services and connectivity is the best example of evolution and technology in the mobile devices."
What Are the Technologies and Trends Growing Mobile Apps Future?
Big Data
Big Data is a rising technology, helping to structure the world of data used in mobile apps.
"As per the stats, in 2020, 1.7MB of data was created every single second by each mobile user."
Giant tech companies like Google, Amazon, Uber analyze and structure the data utilizing this technology. And it has been very helpful in the distinctive data technologies used in making apps for different projects.
Wearables App Integration
Wearable devices like smartwatches, digital assistants, health trackers, smart glasses, etc. connect to mobile apps via IoT algorithms and modules. It implies that a wearable app development services company has a strong future in maintaining a strong business in the coming time.
The internet connects wearable devices and applications. Currently, there are 21.5 billion IoT devices in the world. It will grow more in the future of mobile app development.
"The market of wearable technology will grow to $265.4 billion by 2026."
In 2020, there will be more than 10 billion IoT-connected devices, which were in 2018. Hence, the Internet of Things will be another future mobile application development trend.
With the increased use of electronics, IT software, modules, sensors, and self-access apps into physical objects, several enterprises and business organizations are using the Internet of Things to develop higher-standard smart devices like smart homes, smart cities, smart security systems, intelligent display screens, traffic monitoring systems, and more.
Currently, there are more than 5 billion smartphone users and the escalation of the app development industry is forte over which more such systems will come into existence.
Advanced Technologies - AI, ML, DS & DL
Machine Learning, Artificial Intelligence, Data Science, Deep Learning are brilliant advanced technologies drawing businesses closer to the customers via mobile applications.
Though these technologies are new in the market, they successfully created their individual market space by mobile app integration.
All these technologies help in the collection, storage, and management of user data. Later on, this data after proper filtering and structuring helps in analyzing user behavior and the way they interact with the mobile application.
These technologies are the new market for individuals. Thus, if you have any arrangement to turn into an enthusiastic mobile application developer, then, at that point, you should learn these trending technologies.
Cloud-based apps
There are various benefits connected to cloud technology like decreased hosting and operational expense, adaptable infrastructure, expandable data stockpiling, consistent performance, and expanded efficiency.
Cloud-based application development decreases the internal memory load essentially by bringing the real-time information straightforwardly from the cloud. In this way, such apps are more valuable for recruiting dedicated app developers of mobile.
A cloud app development company effectively works with any mobile application development platform, regardless of whether it is native, hybrid, or cross-platform. What are your views on the future of native app development?
"The public cloud market appears to cross the $270 billion this year."
Microsoft Azure, Google Cloud, Amazon Cloud have 70% of hold in the cloud technologies and might fill further before very long as their applications have high registering power.
Blockchain Technologies
There are tons of malicious software, extensions, ransomware, and viruses on the internet. These illicit components pose a real and high-level challenge to real-time internet cybersecurity and the devices associated with it.
For example, in an online transaction, the exchange of data takes place. Additionally, a secured payment from the mobile application using blockchain technologies plays a leading role. A developed integrated cybersecurity system in the apps offers a relaxed aura to businesses.
The government firms are investing heavily in blockchain development keeping data security their priority in a more secure manner. The Forthcoming is the cryptocurrencies that are growing using blockchain technology towards a more secured internet environment.
Virtual Reality and Augmented Reality
Today the apps identified with AR/VR are expanding and results will be unimaginable in the forthcoming years. Accordingly, the method of interaction among individuals and applications will transform radically.
"As per reports, mobile AR + VR market will have the market to $108 billion revenue by 2021 end. The AR shares $83 billion while VR for $25 billion."
We would see that Virtual Reality (VR) is more connected with mobile gaming applications. VR is a trend that will proceed and will flourish more in the impending years. This outcomes in a superior mobile application user experience fit for offering a higher portion of amusement.
Last Words!
The mobile industry changes so rapidly that it's an unimaginable test to keep an eye out for all of the cutting-edge trends and join the advancements on time. Our report consolidated the best mobile development trends that convey worth to your business.
You might decide to complete only one of them or pack a couple of them, much for your business and your normal users. This huge number of trends is to be recollected before endeavoring to develop an app.
Hang out in the app market, be explicitly concerning about the on-demand apps, and figure out what you need to develop the app when you hire a mobile app development company.