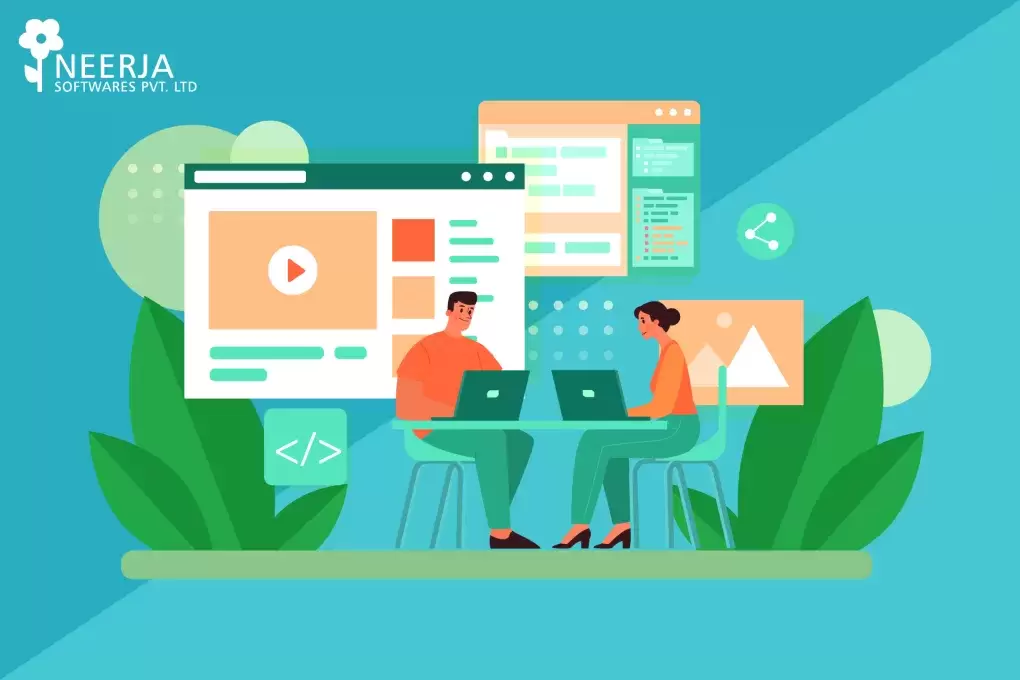 An eCommerce store can help you reach more people around the world, keep current clients, and attract new ones. 
People can check out your products and shop for them from anywhere, at any time, with an online store. This is because an eCommerce website is a store that is always open. To ensure the success of your online business, you must create an eye-catching and practical eCommerce web design.
To improve conversions, you must create a visually appealing eCommerce website that has a strong user experience and employs search engine optimization.
So, what does it take to create a fantastic online store with eye-catching eCommerce website design templates? Let's take a closer look.
Features of an eCommerce website design
An easy-to-use interface
This could include clickable pictures that eliminate the need for a user to aim for text or an autocomplete function on a search bar. The objective of creating a user-friendly design is to assist customers to achieve what they want in the fewest steps possible.
Visual content in high resolution
Product images from various perspectives and video reviews assist shoppers in making a decision. However, if you don't think through the technological aspects, visitor counts may plummet along with page load speed.
User feedback
User Feedback is a very important thing that allows customers to discuss their positive or bad experiences with a product assists other users in making purchasing decisions and adds credibility to your website.
Mobile-friendly modification
According to Hootsuite's Digital Report, 5.112 billion unique mobile device users spend 48 percent of their time on the internet, accounting for two-thirds of the world's population. According to another survey, 79 percent of smartphone users had purchased something through their device in the last six months. With figures like this, it's clear that changing your website design for the mobile web is a must.
How to built an eCommerce Website for Your Business?
A decent eCommerce website design guidelines may assist you in presenting yourself as a trustworthy and reputable company, which is what clients are seeking.
Design that is clean and simple
The success of an online store is heavily determined by the design of its eCommerce website development requirements. 48 percent of individuals judge a company's credibility based on its website design.
Busy designs quickly lose their charm. However, a minimalistic eCommerce website design with a simple color scheme and fine typography can remain interesting for a longer period.
Also Read: 8 Things to Know Before Starting An eCommerce Business
Similarly, the more aspects you include in your website design, the more likely it is that customers will be distracted from the core aim of the eCommerce 
website for your online retail business. 
Removing unneeded components can assist you in directing your visitors' focus to what is most important.
Easy Navigation
Ecommerce firms are spending a lot of money to get people to visit their websites.
Firms must create eCommerce websites from scratch that can direct people to their online stores and encourage them to make a purchase. 
As a result, the navigation on your website should make it easy for customers to find products.
A well-designed navigation system can help you improve user experience and increase sales and revenue. 
Poor navigation, on the other hand, might irritate consumers and increase the bounce rate.
Product Images of Excellent Quality
A picture is worth a thousand words. Isn't that cliche? That is, in fact, correct, particularly for eCommerce sites and online businesses. 
Product photos aid visitors in forming an initial impression of your product. They can either attract or repel them. 
Would you put your trust in a store that didn't photograph their products properly?
When customers buy online, they can't see, touch, feel, or try your things like they can in a physical store. 
They frequently determine whether or not to continue looking by looking at product photographs.
Will your product photographs motivate customers to buy them if they are too small, pixelated, or there is only one picture of each product? Most likely not.
Also Read: How To Build An Opencart eCommerce Store
That is why, to fully promote your goods, you should invest in high-quality product photography. Online buyers want to see how the product looks in person.
Valuable Product Descriptions
Your product descriptions should contain pertinent and useful information about your product. They should go over the benefits and features of your products.
When a customer likes your product, they want to know how it can help them. As a result, make sure your product descriptions appropriately reflect the quality that your product can provide.
Simple Checkout Procedure
This is, without a doubt, one of the most significant factors in an eCommerce website development. You should concentrate on providing a positive checkout experience for your customers.
Buyers should find it simple to add items to their shopping baskets and proceed to the checkout page. Make certain that users are not perplexed during the checkout process. They should be able to see exactly what is in their shopping basket.
Make use of a straightforward and clear design. Give consumers a simple checkout experience by including features like a guest checkout option, simple form filling, numerous payment alternatives, and a persistent cart summary.
You should also speed up your checkout page. Improving your checkout experience will help you drive more sales and enhance your client retention percentage in the future.
Mobile Responsiveness
A sizable number of individuals shop online using their mobile devices. To ensure that visitors have a positive experience, optimize your website for mobile devices.
Responsive design can improve the usability of your eCommerce requirement list. Visitors should be able to quickly access all of the main features, services, and goods on your mobile site.
Conclusion
If you want to construct an effective requirement analysis for eCommerce website design for your store, the very first step is to conduct research to determine what type of website you want, and then choose a template that closely meets your expectations.
Also, carefully select your eCommerce and online shopping solutions platform and check that it includes all of the eCommerce functionality that you will require. 
Once you've decided on a solid website design platform and theme, it's simply a matter of adding various functionality and design aspects to your website.