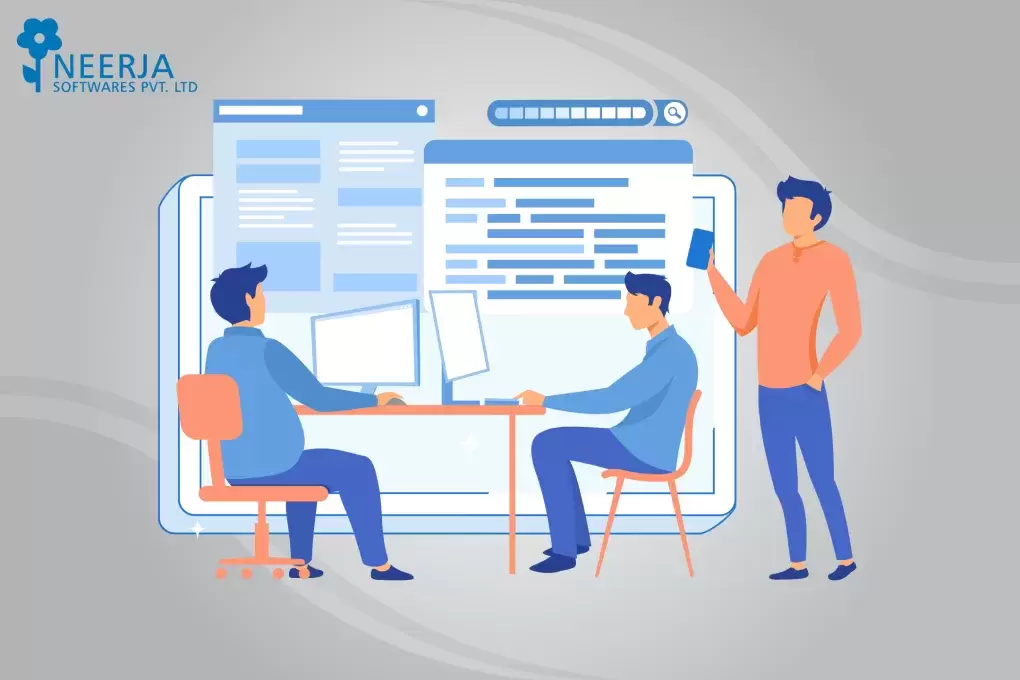 Privacy Sandbox launched new technology, such as Advertising ID, that works without cross-app identifiers. Many have questions that the Privacy sandbox is safe? Always the answer remains the same it is 100 % safe because this allows apps to stay free by displaying advertisements while keeping your data safe and improving the protection of your data.
In addition, the Privacy Sandbox timeline tries to prevent covert tracking and data gathering by apps, as well as safer ways for apps to interface with third-party developers.
Google has announced that third-party cookie support in Chrome will be phased out by 2022. The company is developing a new set of APIs for browsers to enable advertising, which includes its Privacy Sandbox.
Quick Navigation
Google Privacy sandbox explained
Google's plans to phase out third-party cookies sent shockwaves through the online publishing world, and rightfully so. Many publishers believe that online advertising, or at least advertising as we know it, is coming to an end.
Another reason for the decision is that people are becoming more conscious of the importance of privacy. Privacy legislation such as the GDPR, LGPD, and CCPA has been passed as more consumers have expressed concern about how third-party companies collect their data.
However, Google has a plan, and in the absence of third-party cookies in Chrome, the business plans to develop its tools to allow marketers to access Google's first-party data.
In the summertime of 2020, Google's Privacy Sandbox launched with mixed reviews. While this is primarily a program geared at making the internet more private for consumers while simultaneously allowing advertisers to do measurement and monitoring, many people are concerned about Google's continued control over the internet.
Why is it necessary to use a privacy sandbox?
Unlike Chrome, which fully supports third-party cookies even when Safari and Firefox have stopped doing so, an increasing number of consumers are migrating to cookie-free browsers. Despite the shift to cookie-free browsers, Google still holds the bulk of browser market share.
However, Google needed to find a Custom mobile application development solution to keep its advertising business functioning properly. The Privacy Sandbox was created in answer to a future without cookies, with the purpose of providing anonymity to user data while allowing advertisers to use behavioral targeting using browser APIs.
With help of The Privacy Sandbox solution, according to Google privacy setting, Android privacy will secure user privacy while also allowing content to remain freely available, all without the need for third-party cookies. Even if the changes are upsetting publishers, the business believes that in the long run, users will benefit from more choice, transparency, and control.
With help of a privacy sandbox, Android will improve the protection of your data but What does Google's Privacy Sandbox contain?
Android app development services company with help of a privacy sandbox improves the protection of data. We know that Google's Privacy Sandbox comprises five browser APIs, even though the project isn't finalized and there's still a lot of conjecture.
These APIs will take the place of cookies, and will provide marketers with aggregated conversion and attribution data. Google's objective is for the result to rely on anonymized signals rather than cookies within the browser to gain access to its users' browsing histories. Here's a summary of each of Google's Privacy Sandbox's five APIs.
API for Trust Tokens
Publishers will be able to identify between human and bot users using this API. The Trust Token API is a CAPTCHA substitute that, due to its obscurity, prohibits websites from tracking users.
In 2020, Google launched a Chrome plugin based on the Trust Token API that displays how many ads are loaded on each given page, what user data was used to deliver tailored advertising, and which advertisers are present on that page. The Ads Transparency Spotlight helps people understand how advertisements appear on the pages they visit.
API for Aggregated Reporting
The Aggregated Reporting API will enable the collection of performance-related data without the user being tracked across multiple sites in privacy Android phone.
Users can save reporting data in their browsers and send reports to the reporting endpoints of ad tech providers via the API. With the help of this API, a higher percentage of user data will be kept on the device.
API for Conversion Measurement
Advertisers will be able to use this API to see if customers were converted by clicking on the ad or purchasing the product. This is comparable to Apple's SKAdNetwork and will essentially signify that a conversion has occurred without revealing any personal information about the user.
However, because Google recognizes that a single API cannot support all ad-related conversion measurement situations, this proposal is likely to serve as a springboard for additional conversion APIs.
Federated Learning of Cohorts
Federated learning is a machine learning technology that allows browsers to collaborate without actually exchanging data by forming a centralized model. The Google-proposed Federated Learning of Cohorts (FLoC) refers to the process of grouping individuals based on their browsing behavior and attempting to establish shared meaning.
This is all done anonymously, so no personal information about users is provided. The personal identities of users will be hidden by using FLoCs, but data from a user's browsing history will still be used to establish their interests.
Retargeting
The TURTLEDOVE concept (which refers to Two Uncorrelated Demands, Then Locally-Executed Decision On Victory) is Google's answer to cookie-based remarketing. Ad networks will be able to add people to browser segment groups based on their behaviors. Advertisers will be able to show advertising to customers who abandoned a shopping cart with a certain item in it, for example, based on interest groups.
TURTLEDOVE is rumored to be the successor to Google's first attempt at privacy-protecting advertising, Private Interest Groups Including Noise (PIGIN). PIGIN, on the other hand, was removed due to privacy concerns. According to current theory, TURTLEDOVE has increased privacy assurances by removing ad auction logic from servers and having the auction take place in the browser.
Because this is currently a framework rather than a fixed API, it's difficult to say whether it will work as planned or what will change.
Android privacy policy with help of Google's privacy sandbox helps to improve the protection of data in every manner.