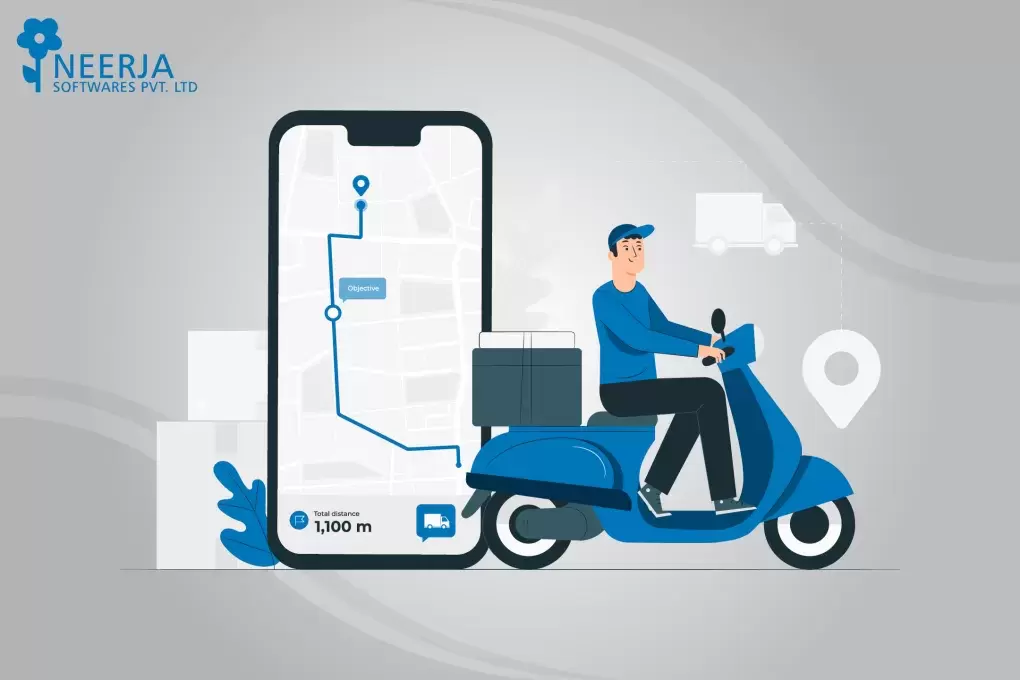 Food delivery app introduction
A food delivery app is a delivery service in which food is delivered to a customer by a restaurant, supermarket, or independent food-delivery company.
An order is often placed via a restaurant's or grocer's website or mobile app or through a third-party food delivery service.
Main courses, appetizers, beverages, sweets, and grocery goods are among the products often provided in boxes or bags.
Food may be brought to your door quickly and conveniently using delivery apps. Many applications allow delivery and pickup from restaurants, convenience stores, supermarkets, and even liquor stores, among other places.
Quick Navigation
10 Factors to consider while developing a food delivery app
Market Analysis
The process of developing a meal delivery app must begin with market research. You must have a thorough understanding of your target audience, significant competitors, and current trends that will influence the food industry's future. Furthermore, the research methodology will assist you in identifying the issues that firms and individuals in the food industry are facing. Consider the scope and limitations of the food ordering system as well as the other elements mentioned above when developing a food delivery app documentation that will benefit your clients.
Payment Security
When making an online transaction, we are all worried and demand a secure and safe payment system to protect our debit and credit card information. Because online security is a big concern, you'll want to set up a stable and trustworthy payment gateway to earn your clients' trust. Aside from that, if you want to utilize your customers' data for personal reasons, you'll need their permission. If you are successful in gaining your client's trust, you are on the right track.
Prepare a budget
You should begin to think about the budget as soon as you decide to construct a food delivery software. You must keep in mind that it is something that can change depending on your expectations and requirements. The food delivery app development cost is determined by a variety of criteria, including employing professionals, adding functionality to the app, and choosing a food delivery app development framework.
As a result, one of the most crucial elements to consider while building meal delivery apps is the budget. Employ a mobile app development firm that fits your needs, has a track record, and has a solid portfolio.
Selecting Frameworks
Before you begin developing a food delivery app requirement, you must also estimate the number of operating systems by which your app will be developed. The most popular platforms for businessmen are Android and iOS, but you may also use Windows.
There are numerous factors to consider here, including the platforms' accessibility to your customers and target audience, your budget, and other factors. You might not know much about various frameworks, but the mobile app development services you hired can walk you through the benefits and drawbacks of using a specific system for the application.
First, start locally
Start small and work your way up. It isn't going to get you anyplace. Instead, you should begin locally and gradually spread. You may also think of it as beta testing. Choose a neighborhood or a city to begin with. Evaluate and analyze your activities after some time has passed to identify difficulties and blunders. Correct those problems before progressively expanding your activities into new areas.
know your clients
You need a strong vision of your target audience, their tastes and preferences, a sure-fire target audience approach, and a pre-launch strategy for them before you start constructing a food delivery app workflow. It's one of the most crucial factors to consider when creating a meal delivery service.
Starting with market research on your target demographic is a good idea. Features, functions, user interface, and other aspects of the app must be tailored to your target audience.
Create Your best Website
It's not enough to have a mobile app. To get the most out of the meal delivery service, you must also create a personalized website. Make sure the website you're planning to develop is mobile-friendly, as many people prefer to view websites via their phones rather than a laptop or desktop. Create a website that is original, engaging, and easy to use for foodies. You can also hire android app developer to make your app more attractive and appealing.
Easy Payment Options
Payments are critical in any company, from a business owner's point of view. Consumers will not attempt over if they have any minor or severe concerns, although it is the final stage in the order placement procedure. As a consequence, a client must have most of the funding options listed within your meal delivery software for the payment procedure to be super productive and simple to use. You can also hire iPhone app developers to make your food app's payment more secure and reliable.
Order Tracking in Real-Time
Swiggy and Zomato are using this big live tracking function to entice clients. This is one of the most important elements of any food delivery service. Everyone wants to know how their order is progressing, including restaurant operators who want to know if their customers are getting hot food on time. Food delivery app documentation features orders that can be readily tracked using this function.
Simple to Use Interface
Ensure that the initial screen your customer sees when logging in should load quickly and be simple to understand. If a consumer has trouble connecting to your food delivery app quickly and finding what they're searching for, such as their favorite restaurant, menu options, and offers, they'll most likely go to another scope of food delivery app or remove it.