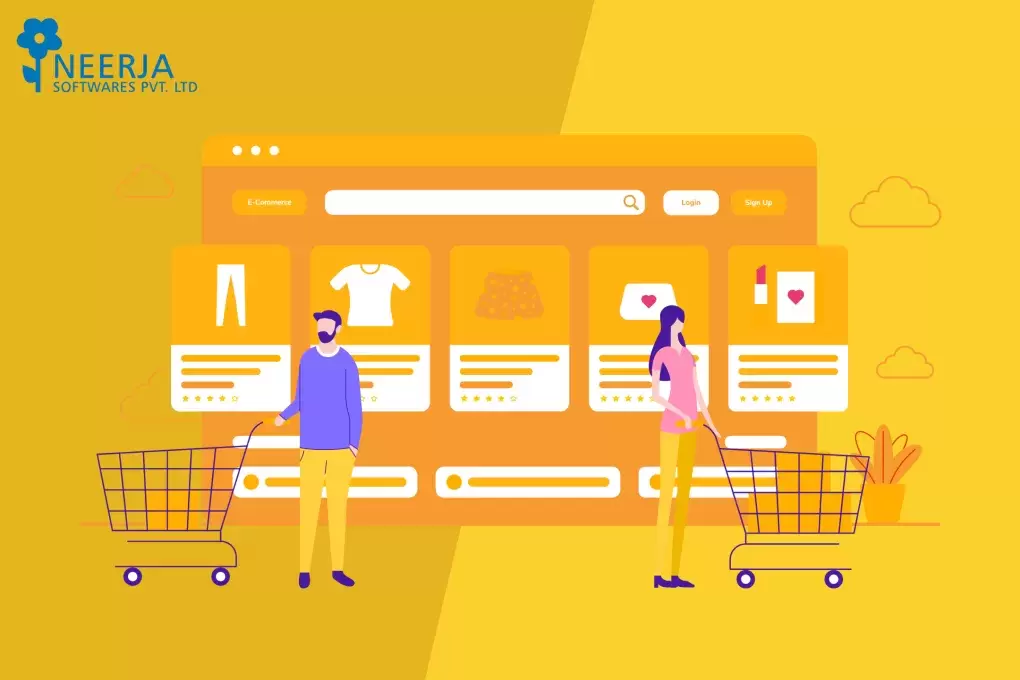 What is Magento
Magento is an open-source technology for creating an eCommerce website.
The platform provides a high level of integration and customization options.
It provides scalability, flexibility, and expandability.
The Magento eCommerce platform has several benefits that make it one of the top and most effective eCommerce platforms today.
Although some work and exact planning is required to get things correct, the potential and capabilities of this platform are unrivaled.
It's perfect for eCommerce website holders that deal with a lot of traffic and sales.
Top 10 Effective steps to create an eCommerce website using Magento
Select the domain name first
Before developing your eCommerce website using the Magento platform, it is important to select the domain name first. Your domain name should be easy to visit and remember. The domain name should be different because the most apparent names have already been taken, so it should be unique. eCommerce merchants will benefit from brand identity, professional email, and SEO tools.
Magento eCommerce hosting
The Magento platform allows you to choose any hosting firm for your eCommerce store. As a result, you can select a plan that meets your requirements and, more importantly, your budget. However, one thing to keep in mind is that you should never choose a lower-cost or free hosting service because the support provided by such providers would be inadequate. Always choose a hosting provider that offers 24/7 support for your online store.
Magento themes
Selecting a Magento template is important for developing an eCommerce platform using the Magento platform. Templates are a type of view layer in Magento applications. Templates specify how the content of layout blocks is shown on a website, including the order, CSS classes, and grouping of elements, among other things.
Design customization
To attract online customers, design and themes are necessary. If your eCommerce website font, color, and layout are appealing and eye-catching, customers will take more and more interest in your website which increase your website rank and positing in the market. Magento provides several theme choices where you can select any suitable theme according to your website.
Import products
Setting up product listing is needed to be considered after design customization. Sorting your products with a set of distinct categories is now a simple task in the Magento platform. It aids in the sales process as well as assisting users in finding and purchasing products.

Payment
When your customer uses your eCommerce website service, payment is necessary. It is easy for your users to make online payments while purchasing any products from your store from Paytm, PayPal, Amazon Pay, Skrill, etc. if your eCommerce supports this online payment platform then it is effectively beneficial for you. Magento allows PayPal's online platform by default.
Setting up a shipping integration
Setting up a shipping integration with Magento eStore is the next step in the Magento eCommerce development process. When a customer places an order on the website, the customer's information and shipping methods are invoiced, and the information is transmitted to the shipment vendor, who then delivers the order to the fulfillment department. It works with synchronization, and the consumer receives a shipping confirmation along with delivery details for tracking.
Website ranking
Performing marketing activities like SEO is important for your website to rank in the global market. If your website ranking and position are good then more and more customers will engage with your eCommerce store easily. The communication between customers and the eCommerce website owner will also increase.
Test and launch
The next step is to test your website and fix issues like website speed and optimization. Check if there are any coding vulnerabilities and the theme responsiveness. After fixing all the vulnerabilities again test your eCommerce website. If everything is OK, then launch your eCommerce website on the bigger platform.
Website keep and maintenance
The website keeps and maintenance is the last step in the Magento eCommerce website development process. If you leave your eCommerce website after performing every essential activity related to your eCommerce website is not recommended. It becomes a waste if you didn't keep your website updated and maintained. If you have an issue in performing the following steps of developing the eCommerce website using the Magento platform then you can also hire eCommerce website development company for attaining the best results.
Conclusion
Magento is a platform that provides an outstanding solution for online store owners to build and develop eCommerce websites of any size or complexity. It has a wide choice of SEO capabilities, tools, and other features that make it the best platform for anyone who wants to sell their products or services online. You can also hire Magento certified developer for providing you with the best benefits of this platform. If you want to build an eCommerce website, Magento is the way to go because it has the simplest methods for doing so.
Magento's mobile-friendly platform provides several facilities like security, hosing options, customization options, multi-website options, high-quality extensions, a flexible content management system, and many more.