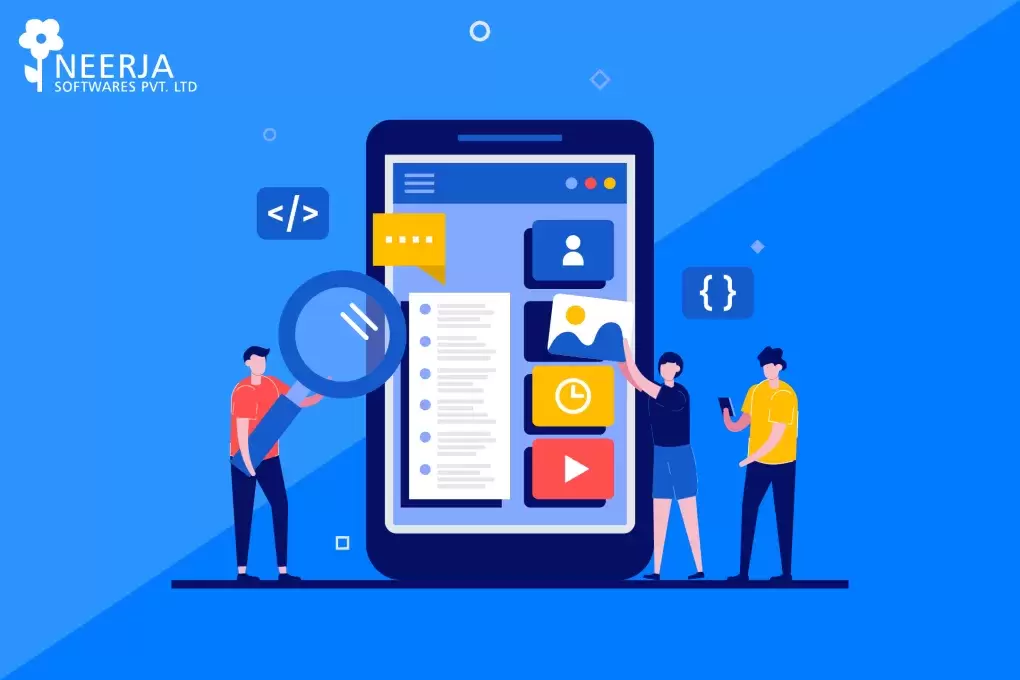 In today's serious business climate, mobile apps play a crucial role. They have become increasingly important for the success of your business, from increasing product and service sales to promoting them. Almost every company, big or little, is developing a mobile app. As a result, it's not uncommon for firms to make mistakes when hiring Android app developers.
Mobile apps are rapidly becoming important in today's world. They're transforming into fantastic tools for boosting sales of your goods and services.
Android Apps development process allows you to effectively market your contributions to your target audience; this is a critical requirement for any small or large organization. When it comes to hiring app developers, though, many businesses make blunders.
A blunder might be anything! A faulty estimation of an app developer's hourly rate or the use of developing and design talents are such an example. Furthermore, some people make blunders while developing and maintaining the software.
There are 10 most common mistakes to avoid when hiring Android App developers, listed below:
You Miss Verifying Credentials
Even if you're dead set on hiring mobile app developers or a mobile app development company, you should always check their credentials first. Inquire about their previous clientele and projects if possible. You may also inquire about how many mobile applications they have previously produced or what operating systems they are familiar with.
You can also download previous mobile apps they've created. This will allow you to determine whether the developers are appropriate for your firm. You should not hire them if you don't like their applications.
You don't conduct developer interviewing
According to Medium, most organizations are concerned about the company's reputation when selecting a mobile development agency or company that has cross-platform skills. During this procedure, they avoid interviewing the project's mobile app developer. However, there is still another major blunder you must avoid at all costs.
Whatever firm you choose, keep in mind that the success of your project is highly dependent on the competence and talents of the Android-based development team. This is the primary rationale for conducting individual developer interviews. You will be able to share your thoughts and ideas with them if you communicate with them directly. This will make it easier for the developers to collaborate on your project.
Don't rely solely on developers in the local area
Local mobile app developers or development companies are a good option, but solely relying on them would be a huge error.
Don't forget that you'll need a user-friendly and reliable mobile application that won't crash or have problems. As a result, Hire dedicated Android developers thousands of miles away from your home isn't a problem. It's critical to have a variety of options when hiring mobile app developers for your upcoming initiatives.
You prioritize cost over expertise
When it comes to hiring mobile app developers, the cost is one of the most essential considerations. This is particularly difficult for tiny start-ups or firms with limited resources. However, you should never take the cost of your mobile app development project as a guarantee. Developers serve numerous advantages of Android App development. Always pay attention to the web developers' abilities rather than the price. You won't have to pay a lot of money to hire some incredibly skilled and developed mobile app developers to handle your project in this manner. Consider calling a mobile application development service if you need a skilled mobile developer team.
On the various OS systems, there are millions of mobile apps. The requirement to develop an app is that they are must be well-designed to aid in the expansion of your company.
Don't make a foolish decision
Are you aware that the process of developing a mobile app is quite complicated? To make it a success, you'll need engineers, designers, testers, and the customer to ensure that everything runs well. Furthermore, the mobile app development process is lengthy because it necessitates a significant quantity of coding and time.
If a mobile app developer promises to create an app in a matter of days, you should avoid employing them because they have limited expertise in the app development ecosystem. So, if you want your company to grow, hire engineers that are dedicated and have a good understanding of the ecosystem.
There is no prior experience in this field
You should always hire mobile app developers who have worked in your industry before. You could also inquire about whether they have created mobile apps for firms similar to yours. However, if you choose an inexperienced mobile app developer or team with a lack of understanding of your customers' or industry's behavior, you may wind up with poorly interfaced mobile apps.
They lack expertise in a variety of platforms
When mobile applications are available and perform smoothly across multiple platforms, they are deemed successful. You can start by releasing your software on the iOS and Android platforms, but you should also consider releasing it on other platforms like Blackberry OS or Windows OS.
As a result, you should only engage mobile app development companies with experience and skills on a variety of platforms. By doing so, you will save time and money.
You don't look at how long a product lasts
The process of developing mobile apps is never-ending because the apps require modifications over time. Your programming languages will remain bug-free if you upgrade. Many firms, on the other hand, become so overwhelmed by the app development process that they overlook the app's future.
When choosing mobile app developers for the project, you must keep the future in mind.
The Source Code Isn't Yours
The majority of mobile applications are written in Java or Python. As a result, you must own the source code at all costs. Your mobile application's source code is its beating heart. Anyone who has the source code for the application can do whatever they want with it. You should take your source code from the development business if they have it. Otherwise, switching from one firm to another will be tough.
If you don't learn from your mistakes, you're doomed to repeat them
When hiring mobile app developers or a mobile app development business, you can make blunders. However, you should avoid repeating the same errors. If you're unhappy with the results, you should engage a more experienced developer. There are various disadvantages of Android App development only when the developers performed massive mistakes.
Conclusion
If you want to succeed in business and keep ahead of the competition, you'll need the support of a competent and experienced developer to develop a successful mobile application. Also, you can hire a java full stack developer who is a good fit for your company. Make contact with specialists and request that they create an application for you. Also, take the time to find the right developer so that you can entrust your projects to the right people.